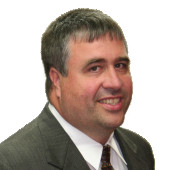 Mike Wynn
With 30 years of experience in the sports gambling industry, nobody has better sources and nobody has better information. I've done it all, seen it all, and know how to make money in this business.
I'll have free winners for you each and every sports day in football, basketball, and baseball depending on the card and the time of year, and I invite you to take advantage daily.
Mike Has Saturday Domination!!
Miami-Fla vs Louisville

100,000* CFB Superlock
+ 4 All Day CFB Best Bets!!
Boston vs Miami
NBA Playoff Lock/Year
+ 3 More NBA & MLB Best Bets!!

Cleveland Not Good Enough
Cleveland Missed On Wednesday
Boston A Rough Loss On Tuesday
Pittsburgh Cashed Monday Night
Dallas Missed Late Sunday
Atlanta Led The Early Debacle
Florida St Forgot The 2nd Half
Boston Delivered On Friday
Houston Was No Good Thursday
Toronto Over Cashed Wednesday
Miami Delivered On Tuesday

---------------------------------------------------------------------
Mike On A 20-10 Heavy Hitter Run!!
Central Florida vs Georgia Tech CFB
Toronto vs Philadelphia MLB

Boston Blew Big Lead Thursday
NY Mets Made The Grade Weds
Denver Outright Tuesday Night
Tennessee Over Missed Monday
Tampa Bay Was No Good Late
Minnesota Was Just Plain Wrong
Kansas Didn't Show Up Saturday
Milwaukee Was Money Friday
Houston Under Cashed For Us
Atlanta Was Easy Wednesday


Packages available from Mike Wynn
Saturday NBA Playoff Lock/Year!!
$25.00
Mike Tears Down The Vegas Rims

Boston vs Miami

NBA Playoff Lock/Year
+ Total & MLB Best Bets!!

Saturday 100,000* CFB Superlock+ 4 CFB!!
$25.00
Mike Puches Vegas In The Mouth!!

Miami-Fla vs Louisville

100,000* CFB Superlock