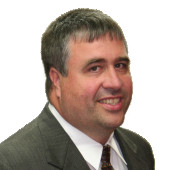 Mike Wynn
With 30 years of experience in the sports gambling industry, nobody has better sources and nobody has better information. I've done it all, seen it all, and know how to make money in this business.
I'll have free winners for you each and every sports day in football, basketball, and baseball depending on the card and the time of year, and I invite you to take advantage daily.
Get Large & In Charge!!
Tampa Bay vs Minnesota

100,000* MLB Superlock
+ 2 More Wednesday!!
Detroit Was Not Great On Tuesday
Chicago Cubs Were Money Monday
100K Houston Rolled On Sunday
San Diego Was No Good Saturday
Underdog Wsox Led A 3-0 Friday
Oakland Got Us Back Thursday
--------------------------------------
A 21-9 Heavy Hitter Run!!
Tampa Bay vs Minnesota

Tampa Bay Stunk On Tuesday
LA Dodgers No Good On Monday
Atlanta Got The Money Sunday
Chicago Cubs Were Ugly Saturday
NY Yankees Cashed On Friday

Packages available from Mike Wynn
Free play from Mike Wynn
Free Play: MLB Washington w/Corbin -160 Over Miami
Back After 11:00AM Thursday