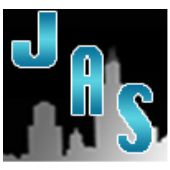 John Anthony Sports
Bright Lights, Big City. From the Magnificent Mile, The Gold Coast, and Rush Street out to Midway and O'Hare, Chicago has always been the City Second to None for John Anthony of John Anthony Sports! Virtually raised in the seats of Comiskey, Wrigley, Soldier, and The Madhouse on Madison followed by mornings scouring through the box scores of The Trib and The Sun-Times, John has brought the hustle and muscle of The City That Works to the professional sports handicapping world for approaching three decades. These days, Sin City is where he lays his hat but home for John will always be Sweet Home Chicago. So pile your dogs high, don't skimp the giardiniera on your beefs, and be sure to pick up your Daily Free Selections at John Anthony Sports!
Early Sunday Windy City: starts at 1:00 EST
Early Gold Coast Release: starts at 1:00 EST
Late Sunday's Windy City: starts at 4:05 EST
Late Gold Coast Release: starts at 8:20 EST


Sunday's Windy City Reports are Ready Now!!!

Packages available from John Anthony Sports
Free play from John Anthony Sports
Late Sunday's Free Selection: Pacific Tigers - 4


Back Sunday Night at 11 PM EST for Monday's Winners!!!