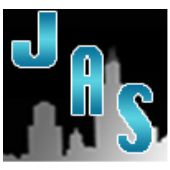 John Anthony Sports
Bright Lights, Big City. From the Magnificent Mile, The Gold Coast, and Rush Street out to Midway and O'Hare, Chicago has always been the City Second to None for John Anthony of John Anthony Sports! Virtually raised in the seats of Comiskey, Wrigley, Soldier, and The Madhouse on Madison followed by mornings scouring through the box scores of The Trib and The Sun-Times, John has brought the hustle and muscle of The City That Works to the professional sports handicapping world for approaching three decades. These days, Sin City is where he lays his hat but home for John will always be Sweet Home Chicago. So pile your dogs high, don't skimp the giardiniera on your beefs, and be sure to pick up your Daily Free Selections at John Anthony Sports!
John Anthony Is Ready To Help You Score Big!

Gold Coast Releases are RED HOT and ready for $29 each!!
3 BIG PLAYS EVERY DAY!!

Packages available from John Anthony Sports
John Anthony's Gold Coast Release - Wednesday
$29.00
MLB MONSTER PLAY +2 INSIDER MOVES!

GOLD COAST RELEASE
Is Ready for WEDNESDAY
Just $29!!

John Anthony Weekly Package Special
$199.00
ONE Full Weeks of Winners from John Anthony Sports!!!
Every Windy City Report plus Every Gold Coast Release!!!
Every Package, Every Sport, Every Day for just $199!!!

Free play from John Anthony Sports
John Anthony Free Selection for a WEDNESDAY

LA DODGERS RL -1.5

Back at Midnight for tomorrows Winners!