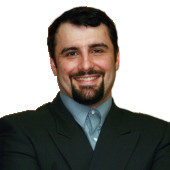 Easy Money Sports
Hello everyone this is the Man, the Myth, the Legend Lee Stevens and his winning team. Our east coast roots are very much involved in our daily winning processes and that has helped set Easy Money Sports on top of the industry, nine years running! Join the fun and find out for yourself that the connection of your sports betting life is just a click away! Lee can build the bankroll in the preseason, save it during the tough middle season and/or multiply it quickly in the post season. Either way, you'll be pleased and appreciated for your loyalty with special 'money saving while you're making' offers to members plus more.
ALL ANGLES COVERED FOR WISE MONEY MOVES!!!
Have Delivered Success in Both Major Sports for Weeks like Tuesday Monsters' 3-0 & Wednesday is Major Money Making Info so JOIN THE FUN TO MAKE A TON Now! This is An OPPORTUNITY TOO BIG TO BE MISSED and Memberships Save on Investment Costs to Increase Your Returns!!!
Easy Money Is Ready Now!
Above Mentioned Profits are Unmatched and Our Documented Routine for Decades plus THE BEST ON THE PLANET is All Set for Whole Lot More Wednesday!!! It's the COMPLETE BASHING OF BOOKS for Players of Every Size or Kind to Absolutely Enjoy and Every Membership Gets It All!
MONEY THE EASY WAY WITH ABSOLUTELY NO LIMITS!!!
Packages available from Easy Money Sports
Free play from Easy Money Sports
Free Wednesday Baseball Selection From Lee
CINCINNATI w/Castillo -139
Thank You for Stopping and Hopefully Shopping but Either Way Make Sure to Check Back for the Next Winning Update Including ANOTHER FREE SELECTION HERE for Thursday by Noon Eastern!
----------------------------------------------------------------------------------------------------