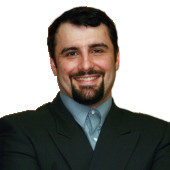 Easy Money Sports
Hello everyone this is the Man, the Myth, the Legend Lee Stevens and his winning team. Our east coast roots are very much involved in our daily winning processes and that has helped set Easy Money Sports on top of the industry, nine years running! Join the fun and find out for yourself that the connection of your sports betting life is just a click away! Lee can build the bankroll in the preseason, save it during the tough middle season and/or multiply it quickly in the post season. Either way, you'll be pleased and appreciated for your loyalty with special 'money saving while you're making' offers to members plus more.
ALL ANGLES COVERED FOR WISE MONEY MOVES!!!
Join the Fun to Make a Ton as Major Money Making Information is Set for Players to Hammer Books in THE CAROLINA/DUKE GAME to Further Build Bankrolls Tonight! It's the GUARANTEED 500,000* TOBACCO RD RIVALRY MONSTER to Highlight 5-0 Wednesday College Action Perfection and More is Below for Members as Well while Saving a Lot!!!
Easy Money Is Ready Now!
This Season has Been Another Good One thus Far and Our Team Gets Better with Each Opportunity and Current 32-18 Lock Run is Just the Start as We Step It Up Down the Stretch!!! The 500,000* TOBACCO RD MONSTER, GUARANTEED W or Thursday Action is Free, and Best Bets is Wednesday College Action 5-0 and Below is More for Members Too to Maximize Returns!
MONEY THE EASY WAY WITH ABSOLUTELY NO LIMITS!!!
Packages available from Easy Money Sports
Free play from Easy Money Sports
Lee's Free Wednesday Selection Is
LSU -6½
Thank You for Stopping and Hopefully Shopping but Either Way Make Sure to Check Back for the Next Winning Update Including ANOTHER FREE SELECTION HERE for Thursday by Noon Eastern!
-----------------------------------------------------------------------------------------------------