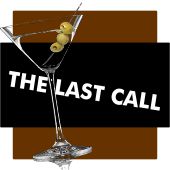 The Last Call
Time. The most precious of commodities and positively critical to the elite player on game day. Injuries, weather, line moves. All moving targets and, at The Last Call, every factor is scrutinized until the final minutes, resulting in the very best situation on the board (or a pass if our select level of value isn't to be found) released 30 minutes before each days post time.
Make our crew your appointment handicapper and you'll agree: a little more time makes all the difference in the world.
Welcome to The Last Call, your freeplays.com Appointment Handicapper!!

Each day we scrutinize every factor - including Weather, Travel, Injuries, Starting Lineups, and Line Moves - until the Final Minutes - resulting in The Very Best Situations on the board, released 60 minutes before Post Time!!


The Last Call for Friday Night will be Released by: RELEASED & GUARANTEED


Until then, Remember: A little more time makes All The Difference!!!

Packages available from The Last Call
Free play from The Last Call
Friday's Free Play: (962) San Diego Padres - 160