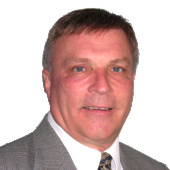 Arthur Ralph
Handicapping since 1976. "Mr Consistent" season in season out Watch for his Super Picks as they are the "The BEST Play in Sports" Excels in Baseball, College Basketball 7 NFL action all for you. Years past Documented by Handicappers Report Card as the steadiest year in, year out handicapper.
Bulls eye hit last night, UNDERDOG Gold Key TONIGHT on DAILY Plays 129-78 baseball YR see Packs
Finished CBB 153-115 RUN ! 2019 CBB reg yr 141-113 YEAR again, CBB last year 2018 111-72 grab YOUR package today Does it get any BETTER 37-22 CFB run, w/Consistent Arthur OFF a FABULOUS College Basketball 2017/18 year 111-7 CBB yr, off 2016/17 99-66 WHAT a Year this YEAR /Ever Steady Arthur 111-72 CBB YEAR did you miss out ?
FINSHED NFL on a 46-21 run, !OFF a 99-66 CBB last yr

2452-1552

SuPk & Daily run, GRAB a package

3683-2785
since Dec 2010

SuPk, Daily & FREEPLAYS since Dec. 2010 UPDATED DAILY)

GOY 5%, Super Picks 4 1/2%, 4% Silver Bullets,Slammers,Gold Keys,Monsters ,3% Blue Ribbons,Trophys of bankroll
Packages available from Arthur Ralph
Free play from Arthur Ralph
Free Plays are 2274-1656 56 % +) FREE play 24-11run WED Phillies w/Pivetta-130 TY TUES: Twins w/ Gibson+105 Follow Arthur on Twitter ARalphSports