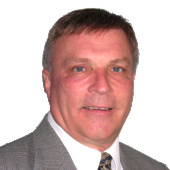 Arthur Ralph
Handicapping since 1976. "Mr Consistent" season in season out Watch for his Super Picks as they are the "The BEST Play in Sports" Excels in Baseball, College Basketball 7 NFL action all for you. Years past Documented by Handicappers Report Card as the steadiest year in, year out handicapper.
NFL & BasesTROPHY plays awaits you on daily, Super Pk Scored up in Bases 22-8 run ! FOOTBALL SPECIAL awaits you now,57-23 run Baseball plays run LAST 35 Days 209-115 baseball YR, see Packs
Finished CBB 153-115 RUN ! 2019 CBB reg yr 141-113 YEAR again, CBB last year 2018 111-72 grab YOUR package today Does it get any BETTER 37-22 CFB run, w/Consistent Arthur OFF a FABULOUS College Basketball 2017/18 year 111-7 CBB yr, off 2016/17 99-66 WHAT a Year this YEAR /Ever Steady Arthur 111-72 CBB YEAR did you miss out ?
FINSHED NFL on a 46-21 run, !OFF a 99-66 CBB last yr

2531-1591

SuPk & Daily run, GRAB a package

3761-2822
since Dec 2010 SuPk, Daily & FREEPLAYS since Dec. 2010 UPDATED DAILY) GOY 5%, Super Picks 4 1/2%, 4% Silver Bullets,Slammers,Gold Keys,Monsters ,3% Blue Ribbons,Trophys of bankroll
Packages available from Arthur Ralph
Free play from Arthur Ralph
Normally up by 8am, Free Plays are 2306-1673 56 % +) FREE play 56-30 run 15-4 run FRI Cubs w/ Lester afternoon gm TY THURS Dodgers w/ Maeda TY WED: Braves w/ Teheran TY TUES Houston w/ Sanchez TY MON Washington w/ Ross -125 TY Sun Houston w/ Greinke-165 Follow Arthur on Twitter ARalphSports