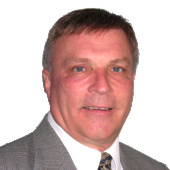 Arthur Ralph
Handicapping since 1976. "Mr Consistent" season in season out Watch for his Super Picks as they are "The BEST Play in Sports" Excels in Baseball, College Basketball & NFL action all for you. Years past Documented by Handicappers Report Card as the steadiest year in, year out handicapper.
Everyone STAY safe out there, follow the rules they have laid down to AVOID the Virus that has been thrown at us ! Baseball may be back soon along w/ MAYBE NBA/NHL ! finished off a SUPERB CBB season 140-92, YES 61 % last 232
finished 19-7 in Bowls GRAB MORE $$$ today check out packages !

GOY 5%, Super Picks 4 1/2%, 4% Silver Bullets,Slammers,Gold Keys,Monsters ,3% Blue Ribbons,Trophys of bankroll
Packages available from Arthur Ralph
Free play from Arthur Ralph
Normally up by 10am

Free Plays are 2392-1752 57 % +
SEE Arthur on Twitter ARalphSports