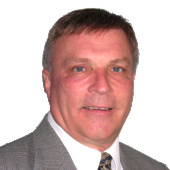 Arthur Ralph
Handicapping since 1976. "Mr Consistent" season in season out Watch for his Super Picks as they are "The BEST Play in Sports" Excels in Baseball, College Basketball & NFL action all for you. Years past Documented by Handicappers Report Card as the steadiest year in, year out handicapper.
GOY 5%, Super Picks 4 1/2%, 4% Silver Bullets,Slammers,Gold kets, Trophy playSUPK NFL goes 4 pm, WEDNESDAY is UP: Blue Ribbon MLB does it RIGHT ! NOW112-75 MLB RUN ! 251-162 WOW 61% MLB yr 39-23 NBA reg year
Packages available from Arthur Ralph
Arthur Ralph Monthly Package
$395.00
1 888 827 2095 call to set these up for you, If you're looking for the best savings on the best selections! Monthly Packages $379 win & Save w/ ALL Plays ! Get every Arthur Ralph play that is released for a month (4 full weeks)! Our Rating System - Game of Year (6% of your backroll), Superpicks (5%), Monsters, Silver Bullets & Gold Keys (4%) and Blue Ribbon & Trophies (3%)
FOOTBALL Preseason thru FEB 13th
$989.00
GET all Football, MLB, HOOP thru the Super Bowl
Last year NFL Playoffs 9-2, NFL 73-44, College Bowls 15-9 Get on for this years ROCKING Year ! SIGN up as this is a LIMITED l OFFER !

Starts Special starts August thru Super Bowl

Call 1 888 827 2095 to get the FULL details on how it is set up on package DEALS !
ISN'T it time you joined "MR Consistent " NOTE: G O Y play 5 % of bank roll, SuPk 4 1/2 %, 4 % Monsters, Silver Bullets, Gold Keys ,3% Blue Ribbon & Trophies
Arthur's Yearly Package
$3,500.00
How About Getting Everything, ALL Year! Call 1 888 827 2095 for this 12 month package sign up today

Save thousands by purchasing the entire year's action!
Get every Arthur Ralph play that is released for the whole year!

Our Rating System - Game of Year (5% of your backroll), Superpicks (4 1/2%), Monsters, Silver Bullets & Gold Keys (4%) and Blue Ribbon & Trophies (3%)
Free play from Arthur Ralph
FreePlay 77-34 12-2 run WED: Braves w/ Odorizzi-195 SEE everyday Twitter ARalphSports