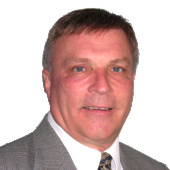 Arthur Ralph
Handicapping since 1976. "Mr Consistent" season in season out Watch for his Super Picks as they are "The BEST Play in Sports" Excels in Baseball, College Basketball & NFL action all for you. Years past Documented by Handicappers Report Card as the steadiest year in, year out handicapper.
GOY 5%, Super Picks 4 1/2%, 4% Silver Bullets,Slammers,Gold Keys, Trophy plays 2 MLB Trophy Plays set to roll w Arthur Ralp today $15

16-6 big dance ! 176-123 CBB Reg. Season yes + 39 units Dime Players Over $39,000 to the GOOD again this Year ! NBA now 28-14 year,WHAT a year CBB 176-123 year AMAZING CBB year w/ ARTHUR , SPECIAL Note during Basketball plays POSTED by 2pm except earlier on weekends MLB yr 255-165 WOW 61% MLB yr 39-23 NBA reg year
Packages available from Arthur Ralph
THE Books are stomped w/ 2 MLB Trophy Plays now $15 Fan appreciation Pricing right thru July 9th

16-6 recent Final 4 RUN ! Off that NIFTY 18-8 Conf. TOURNEY run ! regular year 175-122 NBA now 28-12 ! Last year 39-23 NBA year

115-78 MLB run ! w/ STEADY Arthur!
Finished reg MLB yr on a 93-38 MLB RUN ! SIZZLING SENSATIONAL 221-136 MLB 2021YEAR ! on the Daily ! 62 % MLB year keeps rolling ALONG !

Yes 58% 62-46 all NFL run,

DAILY plays run now CBB 139-90 61 % last 229 Daily CBB selections !
Our Rating System - Game of Year (5% of your backroll), Super Picks 4 1/2 %, 4% Silver Bullets,Slammers,Gold Keys,Monsters ,3% Blue Ribbons,Trophy of bankroll
Arthur Ralph Weekly Package
$159.00
ALL the winning and start saving at the same time!
Save over $250 per week on the weekly package!
Get every Arthur Ralph play that is released for 7 full days of action!
Our Rating System - Game of Year (5% of your backroll), Superpicks (4 1/2%), Monsters, Silver Bullets & Gold Keys (4%) and Blue Ribbon & Trophies (3%)
Arthur Ralph Monthly Package
$365.00
1 888 827 2095 call to set these up for you, If you're looking for the best savings on the best selections! Monthly Packages $379 win & Save w/ ALL Plays ! Get every Arthur Ralph play that is released for a month (4 full weeks)! Our Rating System - Game of Year (6% of your backroll), Superpicks (5%), Monsters, Silver Bullets & Gold Keys (4%) and Blue Ribbon & Trophies (3%)
Free play from Arthur Ralph
Free Play 56-38 run TUES: Miami w/ ALCANTARA-130
SEE everyday Twitter ARalphSports