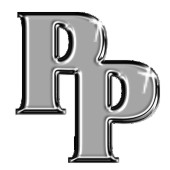 Platinum Plays
Platinum Plays has been a steady force in the sports handicapping industry for over 20 years. With numerous awards and big play information that is second to none, it is easy to see why Platinum Plays has developed a die hard following unlike any other in the business. Expect and accept nothing less than excellence.
Platinum Plays On A 47-21 Lock Run!
2 Huge Games That Must Be Parlayed!

500K Interleague Parlay
+ 3 More Major League Best Bets Tuesday!

500K Miami Was Easy On Monday
500K Seattle Delivered On Sunday
500K Miami Cashed On Saturday
Detroit Was Never In It On Friday
500K Parlay Split On Thursday Night
LA Dodgers Missed On Wednesday
Boston Over Came Up Short Tuesday
LA Lakers Only Played One Half Monday
500K Miami Was Easy On Sunday
500K Denver Over Delivered Saturday
500K Parlay Split On Friday Night
500K LA Lakers Got The Money Thursday
500K Miami Over Rolled On Wednesday
500K LA Lakers Over Was Easy Tuesday
Milwaukee Was An Ugly On Monday
500K Parlay Philadelphia & Under Split
500K Parlay Minnesota-Baltimore Cashed
_________________________________________________
Premier Picks
On A 385-294 Run!

Cleveland @ Baltimore

Tampa Bay Has No Offense Monday
Milwaukee Was Dog Money Sunday
Baltimore Was No Good On Saturday
Toronto Cashed On Friday Night
Tampa Bay Got The Cash Thursday
Minnesota Got Back On Track Wednesday
Minnesota Gave It Up Late Tuesday
Houston Was Dominant On Monday
Seattle Was No Good Sunday
Pittsburgh Missed On Saturday
LA Dodgers Got The Cash Friday
NY Yankees Over Missed On Thursday
Atlanta Cashed On Wednesday Night


Packages available from Platinum Plays
Platinum Plays Weekly Package
$159.00
Nobody does the BIG play like Platinum Plays and the weekly package is a great way to win a ton and save bunch in the process. Just $159 gets 7 full days of service which includes all Lock Plays, Premier Picks, Best Bets and any special games released here at Platinum Plays! If you like the Big Play you've found your service! If you like to save money this is your package! Get on board for a week and we'll make you a customer for life with consistent Big Play winning!
Platinum Plays Monthly Package
$339.00
The ultimate package deal for those looking to maximize their winnings by reducing their costs! Platinum Play monthly package gets you 28 full days of winning for just $339. Our big play record speaks for itself and we'll put our big play results up against any service in the country and come out on top! Nobody does it better and if you give us a month we'll prove it and save you thousands in the process.
Free play from Platinum Plays
Your Free Pick: the Toronto Blue Jays -155 over Milwaukee
Back After 11:00AM Wednesday