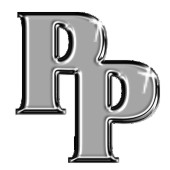 Platinum Plays
Platinum Plays has been a steady force in the sports handicapping industry for over 20 years. With numerous awards and big play information that is second to none, it is easy to see why Platinum Plays has developed a die hard following unlike any other in the business. Expect and accept nothing less than excellence.
Platinum Plays Runs Roughshod Over Vegas Weds!
Boston @ Miami

500K NBA Mismatch
+ 4 More Grab The Cash Wednesday!

500K Dallas Was Money On Tuesday
500K Boston Plus Under Were Easy On Monday
Dallas Was A Miss On Sunday
Boston Under Snapped Our Streak Saturday
500K Golden St Lock Win Plus Over Friday
500K Over & Boston Side Easy Thursday
500K Golden St Play Plus Under Wednesday
500K Parlay Miami & Over Won Tuesday
500K Parlay Miami-Dodgers Cashed Monday
500K Boston Delivered On Sunday
500K Cubs A Nice Dog Win Saturday
Boston Over Missed On Friday Night
Philadelphia Was Pathetic On Thursday
500K Milwaukee Outright On Wednesday
500K Phoenix Was Money On Tuesday
500K Boston Cashed On Monday
500K Philadelphia Was Money Sunday
500K Milwaukee Cashed For Us On Saturday
500K Dallas Under Was Easy On Friday

-----------------------------------------------------------------------
Premier Picks
A 322-202 Premier Run! 166-111 Run Lately!

Chicago Cubs @ Cincinnati

Chicago Wsox Were Pitiful Tuesday
Minnesota Was Money On Monday
San Francisco Was An Ugly On Sunday
LA Angels Grabbed The MLB Cash Saturday
St Louis Delivered Again On Friday
Houston Another "W" On Thursday
Minnesota Was Easy On Wednesday
San Francisco Got The Money Tuesday
Milwaukee Got The Cash On Monday
Detroit Was Money On Sunday
Cincinnati Was No Good Saturday
Milwaukee Brewed Up A Win Friday
Chicago Wsox Let Us Down Thursday
Atlanta Was Money On Wednesday
NY Yankees Cashed On Tuesday
Chicago Wsox Were Easy Monday
Milwaukee Missed On Sunday
Chicago Wsox Cashed In Extras Saturday


Packages available from Platinum Plays
Free play from Platinum Plays
Your Free Pick:

the LA Dodgers -220 over Washington




Back After 11:00AM Eastern Thursday