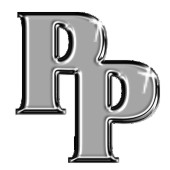 Platinum Plays
Platinum Plays has been a steady force in the sports handicapping industry for over 20 years. With numerous awards and big play information that is second to none, it is easy to see why Platinum Plays has developed a die hard following unlike any other in the business. Expect and accept nothing less than excellence.
112-63 Lock Run!
Hit Your Man Like A MAC Truck!!

No Illinois @ W Michigan

500K MAC Lock/Month
+4 More Steamroll Vegas!

500K Kansas City & Over Monday
500K Chicago Over Won Late Sunday
500K Jacksonville Cashed Sunday
Iowa St Was No Good Saturday Night
500K Pittsburgh Guaranteed Early
New Mexico Disappointed Friday
North Texas Came Up Short Thursday
Miami-Ohio Was No Good Wednesday
500K Ball St Outright On Tuesday
Giants & Under A Split On Monday
-----------------------------------------------------
108-48 Premier Pick Run!
LA Clippers @ Washington
Milwaukee Cashed On Monday
San Diego Under Cashed Late Sunday
Baltimore Missed The Money Early
Washington St Rolled Late Saturday
Syracuse Never Got Off The Bus Early
Boston Was Money Friday In NBA
Tulane Was Never In It Thursday
Philadelphia Missed On Wednesday
Temple Cashed On Tuesday
Sacramento Outright Win Monday

Packages available from Platinum Plays
Free play from Platinum Plays
Free Pick: the Notre Dame Fighting Irish -9 over Duquesne
Back After 11:00AM Wednesday