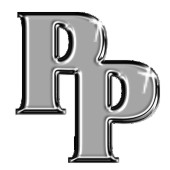 Platinum Plays
Platinum Plays has been a steady force in the sports handicapping industry for over 20 years. With numerous awards and big play information that is second to none, it is easy to see why Platinum Plays has developed a die hard following unlike any other in the business. Expect and accept nothing less than excellence.
A 369-223 Lock Run! 95-47 Run Lately!

Platinum Makes A Major League Score!
Washington @ Houston
500K World Series Lock
+4 More Best Bets Tuesday Night!

Dallas & Over Parlay A Split Late Sunday
500K Indianapolis Cashed Early Sunday
500K Memphis Was An Easy Late Saturday
500K SMU Rolled Early On Saturday
500K Ohio St Rolled On Friday Night
Short Handed Stanford Was Ugly Thursday
South Alabama Was No Good Wednesday
St Louis Slow Start Killed Us Tuesday
Detroit Over Missed On Monday Night
500K Pittsburgh Under Cashed Late Sunday

------------------------------------------------------------------------
A 343-177 Premier Pick Run! 125-48 Roll Lately
LA Lakers @ LA Clippers Total

Baltimore An Outright Win Late Sunday
Minnesota Was Money Early Sunday
Penn St Missed The Mark Late Saturday
Washington Came Up Short Early Saturday
Pittsburgh Under Was Money Friday
UL-Lafayette Rolled Thursday Night


Packages available from Platinum Plays
Free play from Platinum Plays
Your Free Platinum Play: the Washington Capitals +105 over Calgary
Back After 11:00AM Eastern Wednesday