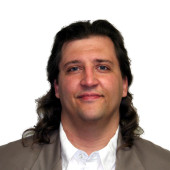 Totals4U
TD and his team at Totals 4U make up the premier Over/Under sports handicappers in the nation. Professionally, the squad at T4U has been dedicated to producing profits on basketball, baseball, and football totals for 2 decades. Check out the homepage of your total experts at freeplays.com, join the team, and you too will raise TD´s battle cry… "We pity the guys playing the sides when the totals are so damn easy!" Don't miss our free page for free sports picks in football, basketball, and baseball!
Sunday's Guaranteed to Win Football & Basketball Reports are Available Now!!!
Friday: 6-2 College & Pro Basketball plus cashed 2018 FCS Playoffs Total of the Year Winner, South Dakota State/North Dakota State over, to open the weekend!!!
Saturday: 2-0 NFL & 4-2 Bowls including 2018 College Bowl Season Kickoff Total of the Year Winner, Arizona State/Fresno State under!!!

Late Sunday:

Say it with us....."We pity the guys playing the sides when The Totals are so damn easy!" Get fired up about winning the easiest plays on the board and get your GUARANTEED TO WIN!!! 2018 NFC on NBC Super Total of the Year for Philadelphia Eagles @ Los Angeles Rams on NBC at 8:20 EST + 2 more Late Sunday NFL bonus Winners with your Totals Experts!!!

***You Win or we'll email you Monday's NFL Report 100% Free of Charge!!!***



NEXT UPDATE: Sunday Night at 11 EST!!!
Packages available from Totals4U
Free play from Totals4U
Late Sunday's Free Selection: Toronto Raptors/Denver Nuggets under 212 1/2