To use our Charge by Phone system, or for ordering assistance, please call 1-888-827-2095.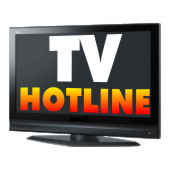 TV Hotline
If you're like many seasoned players, you like to watch the games you invest in. That's why the TV Hotline specializes in releasing TV games. Starting at only $10 per update, you can watch your bankroll grow when you get in on the TV Hotline's releases. As part of the FreePlays.com family of handicappers for over 7 years, the TV Hotline has consistently proven itself as the best handicapping bargain around. The next time you want to "watch and win," be sure to check out the TV Hotline for all of the day's top action. And don't miss daily free sports picks for even more winners.
• Sunday is Ready •
3 Big Sunday Updates
Early
Afternoon
Sunday Night
Only $12 per update!
WHY PAY MORE when you can get on the TV HOTLINE train!
Only from the best bargain in sports!
Join the TV Hotline mailing list
Stay informed on specials and late-breaking deals by joining the TV Hotline mailing list!
Simply enter your email address below to sign up:
FreePlays.com will never share or sell your email address with anyone. You can remove yourself at anytime buy using the remove links found on the bottom of our emails, or click here.
Free Selection from TV Hotline
Sunday: KC +16