To use our Charge by Phone system, or for ordering assistance, please call 1-888-827-2095.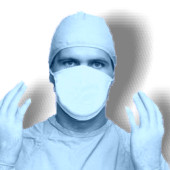 Dr. Vegas
Dr. Vegas prowls the Vegas strip, gathering all of the industry information he can find. A specialist of handicap trends and angles, Dr. Vegas has published a yearly trends angle every year for the past decade. You can find this year´s article on the FreePlays.com blog. If you´re looking for free sports picks direct from Las Vegas, look no further than Dr. Vegas.
For Tuesday, September 2

Baseball Blowout
Brewers vs Cubs
Also get two more winners
Tues. Baseball Blowout +2 $15
Online now with Tuesday Action:
Baseball Blowout
Brewers vs Cubs
Plus 2 more winners

Ready now to get the easy cash
Direct from Vegas, and ready now.
Dr. Vegas Weekly Package $99
Get a full week of winners from Dr. Vegas!
Join the Dr. Vegas mailing list
Stay informed on specials and late-breaking deals by joining the Dr. Vegas mailing list!
Simply enter your email address below to sign up:
FreePlays.com will never share or sell your email address with anyone. You can remove yourself at anytime buy using the remove links found on the bottom of our emails, or click here.
Free Selection from Dr. Vegas
Tuesday MLB: Atlanta -173