To use our Charge by Phone system, or for ordering assistance, please call 1-888-827-2095.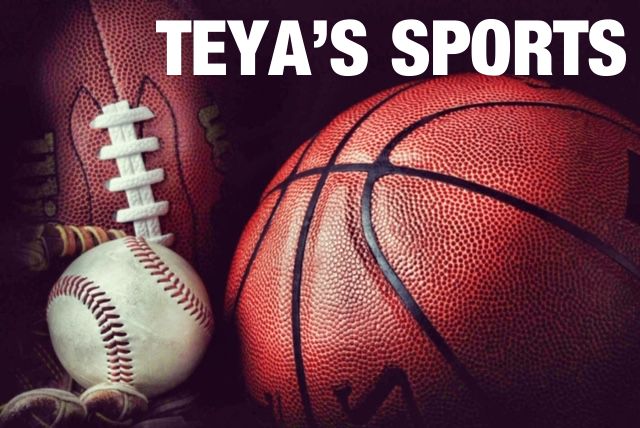 Teyas Sports
By dealing in the sports gambling industy for over 30 years, Dave at Teya's Sports has learned what it takes to win consistantly in all sports. This was again proven in 2009, when he was a winner in the Freeplays.com Pro Football Handicapping contest hitting over 61% winners! Dave appears regularly on sports talk shows and looks forward to bringing you all of his knowledge and experience and, of course, WINNERS now that he has joined the FreePlays.com team.
Winner of the FreePlays.com 2009-2010 Pro Handicapping Contest!
WELCOME TO TEYA'S SPORTS
HOME OF THE EVERYDAY PLAY GUARANTEE
SATURDAYS ARIZONA VS WISCONSIN PLAY GUARANTEED TO WIN BY 5 POINTS OR MORE A HUGE WIN WITH WISCONSIN!!
HOP ON TODAYS NCAA PLAY IS GUARANTEED 2WIN BY 6 OR MORE!!
Teya's Sports GUAR 2WIN BY 6 OR MORE! $30
WISCONSIN TO WIN BY 5 OR MORE WAS HUGE SATURDAY!!
PUT THE HAMMER DOWN AGAIN!!
NCAA PLAY GUARANTEED 2 WIN BY 6 POINTS OR MORE!!
PLUS GET 4 BONUS TV PLAYS
THE OTHER NCAA SIDE & BOTH TOTALS
PLUS
NBA TOTAL THUNDER @ SUNS ON NBA NET @ 9:00 ET
5 BIG TV PLAYS 1 HUGE GUARANTEED 6 POINT + WINNER
HOP ON AND WIN AGAIN!!
GUARANTEED PLAY MUST WIN BY 6 POINTS OR MORE OR ALL MONDAYS PLAYS ARE FREE!!
ONLY $30
Teyas Sports Weekly Package $125
Save the Green Buy the Weekly Package and Save!!Get ALL my plays for 7 DAYS!!!
$125
HIT VEGAS HUGE FOR A FULL WEEK!!
Teyas Sports Monthly Package $275
SAVE EVEN MORE GREEN Get a month of service (Month = 4 full weeks).EVERY PLAY I give out is yours with the monthly service.It will also have my play of the week and month! $AVE BIG AND WIN BIG!
ONLY $275
Join the Teyas Sports mailing list
Stay informed on specials and late-breaking deals by joining the Teyas Sports mailing list!
Simply enter your email address below to sign up:
FreePlays.com will never share or sell your email address with anyone. You can remove yourself at anytime buy using the remove links found on the bottom of our emails, or click here.
Free Selection from Teyas Sports
MY FREE PICKS WERE 192-145-9 LAST YEAR ONE OF THE TOP 5 FOR $$$$$ IN THE NATION FOR FREE PICKS HOP ON FOR MY REAL PLAYS!!
3/28/2015 FREE PICK BACK SOON DID YOU KNOW HAWKS @ HORNETS THE HAWKS ARE 11-3 ATS THEIR LAST 14 MEETINGS.