To use our Charge by Phone system, or for ordering assistance, please call 1-888-827-2095.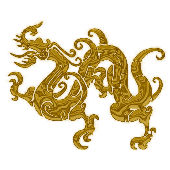 Golden Dragon Sports
The Beast from the East, JJ "The Dragon" Tran storms FreePlays.com like a typhoon of terror in 2009! Schooled and battle-tested from one end of the globe to the other, "The Dragon" has mastered the disciplines of Major League Baseball, Pro and College Football, plus Pro and College Basketball.
The Tran Man Can! So can you with our insite and information. Remember, we won't play anything we don't have information on. The botom line is making money and we'll do it with ALL three major sports! Be sure to check in for your free picks from Golden Dragon Sports everyday at FreePlays.com!
GOLDEN DRAGON
Sunday Night Ready
Little Man Tran Loves the Parlays
Double Locks still available
2-1 Saturday

Double Lock Update
Still available
+
Late Best Bet winners
Including Carolina/New Orleans Total


Little Man Tran

Everything spread throughout the day to maximize your winnings!
Little Man Tran
Home of the one call gets it all


Winning runs in streaks
And we're beginning to heat up
Play a little win a lot

*** Makoing a bIG name for himself ***

Double Locks $25
Golden Dragon
Sunday Late ready
Double Lock Update
Still available
Carolina/New Orleans side and total
Golden Dragon Monthly Package $299
Get a FOUR full week of winners from The Golden Dragon!
Get Every BIG play, Every High/Low, every LOCK every night for 28 days!

Golden Dragon Season Package $1750
There isn't a better deal anywhere! Get a entire SEASON of winners from the Golden Dragon!
Join the Golden Dragon Sports mailing list
Stay informed on specials and late-breaking deals by joining the Golden Dragon Sports mailing list!
Simply enter your email address below to sign up:
FreePlays.com will never share or sell your email address with anyone. You can remove yourself at anytime buy using the remove links found on the bottom of our emails, or click here.
Free Selection from Golden Dragon Sports
Free Play: St Loiuis/Arizona over 41
Back again Monday