To use our Charge by Phone system, or for ordering assistance, please call 1-888-827-2095.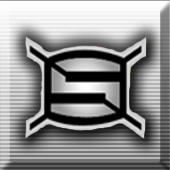 Sharp Bettor
Sam Martin has been running Sharpbettor.com since 2004 from the heart of the gaming capitol of the world, Las Vegas, Nevada. Sam has access to experts on both sides of the counter, with contacts inside the sportsbooks as well where a select group of Vegas wise guys are putting their money on big games. If you want to play with the Vegas big boys each night, Sharp Bettor is your inside ticket to getting an edge in the world of 11-to-10.
Sharpbettor is on a 14-7 Run in College/NBA Hoops!

SharpBettor NFLX/MLB 3-Pack - Monday $25
Big tripleheader on tap Monday from Sharpbettor with the Monday Night Football game between the Ravens and the Colts along with a pair of big baseball winners - ALL three from Sharpbettor!
Sharp Bettor Monthly Package $350
4 full weeks of premium basketball, NFL and college football picks and analysis, straight from Las Vegas experts at Sharp Bettor. Their top plays, insight and analysis, inside and outside the Vegas betting windows, brought to the winner's circle each day. Get the Vegas experts behind you with Sharp Bettor now!

Sharp Bettor Season Package $999
Coming Soon!
Free Selection from Sharp Bettor
SharpBettor FREE Play for Monday, August 20, 2018

8/20 07:10 PM MLB (957) ST. LOUIS CARDINALS (A GOMBER - L) VS (958) LOS ANGELES DODGERS (A WOOD - L)
Take : Cardinals

Open a FreePlays account and we'll give you a 10% bonus on deposits over $200.