To use our Charge by Phone system, or for ordering assistance, please call 1-888-827-2095.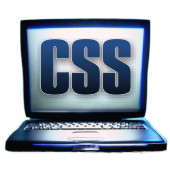 Computer Sports
At CSS we´ve prided ourselves on being the most consistent source of winners in the industry for the last decade! Lock winner runs of 5-6-7 or more are the norm rather than the exception! The Computer does the big game better than anybody, so when you need to win turn to the "PRIME-TIME EXPERTS CSS"!
Saturday, March 8

College Top Pick
North Carolina vs Duke
Plus 3 more winners
Friday's Top Pick: WINNER on the Rockets

CBB Top Pick +3 $19
Saturday Action

You'll get:

College Top Pick
North Carolina vs Duke
plus three more late winners

You'll get the biggest plays on the board.
Only $19.
Computer Sports Weekly Package $99
Get a Full Week of Winners From THE BEST IN THE BUSINESS CSS"!!!
Computer Sports Monthly Package $229
Get a full four weeks of winners from Computer Sports!
Join the Computer Sports mailing list
Stay informed on specials and late-breaking deals by joining the Computer Sports mailing list!
Simply enter your email address below to sign up:
FreePlays.com will never share or sell your email address with anyone. You can remove yourself at anytime buy using the remove links found on the bottom of our emails, or click here.
Free Selection from Computer Sports
Bucks +8