To use our Charge by Phone system, or for ordering assistance, please call 1-888-827-2095.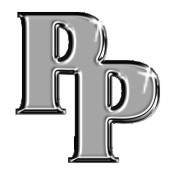 Platinum Plays
Platinum Plays has been a steady force in the sports handicapping industry for over 20 years. With numerous awards and big play information that is second to none, it is easy to see why Platinum Plays has developed a die hard following unlike any other in the business. Expect and accept nothing less than excellence.
Platinum Plays Blitzes Vegas Friday
Chicago @ Seattle

500K NFL Lock/Month
+5 More Friday Night Best Bets
500K LA Angels Delivered On Wednesday
500K Milwaukee-Seattle Parlay Win Tuesday
500K LA Angels Got The Money Monday
San Francisco Broke Our Hearts On Sunday
500K Arizona Part Of A 4-0 NFL Sweep Saturday
Philadelphia Came Up Short On Friday
Cincinnati Stunk It Up On Thursday
Milwaukee Missed The Mark On Wednesday
500K Chicago Wsox Made The Grade Tuesday
Chicago Cubs Came Up Short On Monday Night
Dodgers-Mets A Tough Split On Sunday
500K NY Giants Got The Money Saturday

---
Premier Picks
68-28 MLB Run!
Platinum Plays Brings The Heat Friday

St Louis @ Philadelphia

Minnesota Underdog Takes a Bite Out Of Vegas Thursday
Tampa Bay Missed The Money On Thursday
St Louis Went Back To Back For Us Tuesday
St Louis Another Winner On Monday Night
Kansas City Royals Delivered On Sunday
Toronto Was A Money Maker Saturday
Detroit Didn't Show Up On Friday Night
Milwaukee Was On Feir In The Win Thursday
Oakland Didn't Bring Their "A" Game Wednesday
St Louis Loss Means Wednesday Payback
Baltimore Delivered The Win On Monday


500K NFL Lock/Month! $20
Platinum Plays Has Pigskin Profit Friday
Chicago @ Seattle
500K NFL Lock/Month
+5 More Winners Friday Night
MLB Premier Pick! $35
Platinum Premier Pick
Platinum Plays Throws Vegas A Curve Thursday
St Louis @ Philadelphia
FRIDAY'S ALL IN $40
For Those Who Want It All!
500K NFL Lock/Month
+ 5 More Money Makers

MLB Premier Pick
One Click Gets It All Friday
Platinum Plays Weekly Package $159
Get a full week of Platinum Plays from OUR Regular Service & our Premier Pick Line!
9 Regular Service Updates - 9 Premier Pick Updates
A $450 value for only $159
Platinum Plays Monthly Package $339
If you think you're saving a ton of money (and you are) with a weekly package, multiply your savings and profits with a Platinum Plays monthly package!
4 Weeks - 28 Days
2 Updates per day on Saturday & Sundays on both Platinum Plays & our Premier Pick Service!
72 Total Service Updates
A $1800 value for ONLY $339

Join the Platinum Plays mailing list
Stay informed on specials and late-breaking deals by joining the Platinum Plays mailing list!
Simply enter your email address below to sign up:
FreePlays.com will never share or sell your email address with anyone. You can remove yourself at anytime buy using the remove links found on the bottom of our emails, or click here.
Free Selection from Platinum Plays
Free Pick: Oakland Athletics w/Gray -160 Over LA Angels
Back After 11:00AM on Saturday