To use our Charge by Phone system, or for ordering assistance, please call 1-888-827-2095.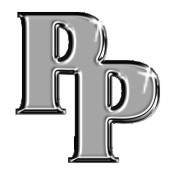 Platinum Plays
Platinum Plays has been a steady force in the sports handicapping industry for over 20 years. With numerous awards and big play information that is second to none, it is easy to see why Platinum Plays has developed a die hard following unlike any other in the business. Expect and accept nothing less than excellence.
A 520-383 Lock Run!
Platinum Plays Won't Be Denied Saturday!
Oregon vs Kansas
500K Midwest Regional Lk/Yr
+ 4 More Run Roughsod Over Vegas Saturday!

West Virginia A Push On Thursday Night
500K Parlay Central Florida-CS Bakersfield Won Wednesday
Memphis Got Mauled On Tuesday Night
Rice Didn't Get It Done On Monday Night
500K USC Was Another Win Late Sunday
500K Michigan An Outright Dog Early Saturday
500K Florida Rolled Late Saturday
Gonzaga-Florida St Parlay Was Ugly Early
500K Cincinnati Cashed Late On Friday
500K Rhode Island Rolled Early Friday
500K Florida Gulf Coast Cashed Late Thursday
500K NC Wilmington Got The Money Early Thursday
500K Illinois St Grabbed The Cash On Wednesday
Wake Forest Had No Defense On Tuesday Night
500K Sacramento Cashed On Monday Night
-----------------------------------------------------------------------------------
Premier Picks
A 487-349 Premier Picks!
Minnesota vs Portland

Xavier A Nice Outright Dog Win Thursday
Sacramento Stunk It Up On Wednesday
San Antonio Made The Money On Tuesday Night
Orlando Came Up Short On Monday Night
Rhode Island Grabbed The Cash Late Sunday
Kansas Rolled To An Early Win Sunday
Denver Came Up Short In The NBA Saturday
Syracuse Was A Clunker Early On Saturday
Dayton Was A Push For Us On Friday Night
SMU Was No Good Early On Friday
St Marys Was On The Money Late On Thursday
Princeton Another Money Maker Early Thursday
Utah A Jazzy Winner On Wednesday Night
Georgia Tech Got The Outright Win Tuesday
Utah Got The Money On Monday Night

500K Midwest Regional Lk/Yr! $20
520-383 Lock Run!
Platinum Plays Has A Midwest Money Maker Saturday!
Oregon vs Kansas

500K Midwest Regional Lk/Yr
+ 4 More Have Your Man Screaming Uncle Saturday!
NBA Premier Pick! $35
Platinum Premier Pick
487-349 Premier Pick Run

Minnesota @ Portland
Platinum Plays Above The Rim Saturday Night
SATURDAY ALL IN $40
For Those Who Want It All
520-383 Lock Run
Midwest Regional Lk/Yr
+ 4 More Saturday Winners!
487-349 Premiers
NBA Premier Pick

One Click Gets It All Saturday!
Platinum Plays Weekly Package $159
Get a full week of Platinum Plays from OUR Regular Service & our Premier Pick Line!
9 Regular Service Updates - 9 Premier Pick Updates
A $450 value for only $159
Platinum Plays Monthly Package $339
If you think you're saving a ton of money (and you are) with a weekly package, multiply your savings and profits with a Platinum Plays monthly package!
4 Weeks - 28 Days
56 Total Service Updates
A $1540 value for ONLY $339

Free Selection from Platinum Plays
Free Pick: NBA Dallas Mavericks Pk over Toronto
Back After 11:00AM Eastern Sunday
Open a FreePlays account and we'll give you a 10% bonus on deposits over $200.