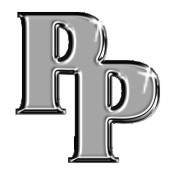 Platinum Plays
Platinum Plays has been a steady force in the sports handicapping industry for over 20 years. With numerous awards and big play information that is second to none, it is easy to see why Platinum Plays has developed a die hard following unlike any other in the business. Expect and accept nothing less than excellence.
Platinum Plays Has Late Sunday Money
Seattle @ San Francisco
500K NFC West Lock/Year
+ 4 More NFL Winners Seal The Deal Late
Michigan St-Arizona St Split Late Saturday
500K Oklahoma Outright Early Saturday
500K Bowling Green Over Was Easy On Friday
500K Louisville Got The Money Thursday
500K Portland Got The Money Wednesday
500K Duke Got The Cash Tuesday Night
New Orleans Was No Good On Monday Night
500K Arizona Got The Cash Early Sunday
500K NY Giants & Over Split Sunday Night
USC Stunk It Up In Prime Time saturday
Georgia-Baylor Split Early Saturday
Washington Fell Short Early Friday
Central Florida Was Just Plain Wrong Late
Dallas Got Back Doored On Thursday
500K Orlando Rolled On Wednesday
500K Wisconsin Rolled On Tuesday Night
500K San Francisco Under Was Easy Monday
500K New England Got The Cash Late Sunday
500K St Louis Was Never In Doubt Early Sunday
500K Arizona St Helped The Cause Late Saturday
Big10 Parlay Demanded Payback Early Saturday
500K Navy Over Cashed Friday Night
Rice Was Never There Thursday Night
500K Northern Illinois Was Money Wednesday

Platinum Premier Pick
A 139-92 Premier Pick Run
Platinum Plays Delivers In Primetime Sunday
Carolina @ New Orleans Sunday Night
South Alabama Delivered Saturday Night
Central Florida Stunk It Up Early Saturday
Washington Wizards Weren't Magical Friday
Miami Was An Ugly On Thursday Night
San Antonio Was Postponed Wednesday
Florida St Scalped Us Tuesday Night
California Rolled To The Money Monday
Tampa Bay Looted Us Early Sunday
St Louis Fell Short Late Sunday
Stanford Was No Good At The Pay Window Late
Wisconsin Was Pathetic Early Saturday
Phoenix Got The Cash Friday Night
Toledo Rockets Were Grounded Early
Detroit Over Pushed For Us Thursday
Detroit Was No Good On Wednesday
Golden St Was No Good Tuesday Night
Dallas Was No Good On The Hardwood Monday
Dallas Over Got Us Back On Track Late
Carolina Got Us By The Hook Early Sunday
Temple Stayed In The Locker Room 2nd Half Late
East Carolina Got The Booty Early Saturday
Portland Fell Just Short Friday Night
Central Florida Rolled On Thursday Night
Cleveland Was No Good On Wednesday Night
Buffalo In A Romp On Tuesday Night

Late 500K NFC West Lock/Year! $20
Platinum Says Go Large Or Go Home Late Sunday
Seattle @ San Francisco
500K NFC West Lock/Year
+ 4 More Absolutely Steamroll Vegas Late
Late NFL Premier Pick! $35
Platinum Premier Pick
Platinum Brings Home The Sunday Night Bacon
Carolina @ New Orleans
Platinum Plays Weekly Package $159
Get a full week of Platinum Plays from OUR Regular Service & our Premier Pick Line!
9 Regular Service Updates - 9 Premier Pick Updates
A $450 value for only $159
Platinum Plays Monthly Package $339
If you think you're saving a ton of money (and you are) with a weekly package, multiply your savings and profits with a Platinum Plays monthly package!
4 Weeks - 28 Days
2 Updates per day on Saturday & Sundays on both Platinum Plays & our Premier Pick Service!
72 Total Service Updates
A $1800 value for ONLY $339

Join the Platinum Plays mailing list
Stay informed on specials and late-breaking deals by joining the Platinum Plays mailing list!
Simply enter your email address below to sign up:
FreePlays.com will never share or sell your email address with anyone. You can remove yourself at anytime buy using the remove links found on the bottom of our emails, or click here.
Free Selection from Platinum Plays
Free Pick: Philadelphia Eagles -3 over Detroit
Back Monday After 11:00AM