To use our Charge by Phone system, or for ordering assistance, please call 1-888-827-2095.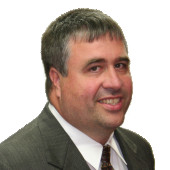 Mike Wynn
With 30 years of experience in the sports gambling industry, nobody has better sources and nobody has better information. I've done it all, seen it all, and know how to make money in this business.
I'll have free winners for you each and every sports day in football, basketball, and baseball depending on the card and the time of year, and I invite you to take advantage daily.
Mike Doesn't Rate Em Any Higher!
Milwaukee vs Philadelphia

100,000* MLB Superlock
+2 Baseball Winners Tuesday Night!!
A 13-2 Lock Run!!

Arizona Part Of A 3-0 Money Making Monday
San Francisco-Tampa Bay Split On Sunday
100,000* LA Angels Cashed On Saturday
St Louis Got The Guaranteed Money Friday
Houston Another Lock Win Thursday Night
Oakland Was Never In Doubt On Wednesday
Tampa Bay Payday On Tuesday Night
LA Angels Lock Win On Monday Night
Houston Got Payback On Sunday

-------------------------------------------------------------------------
14-1 Heavy Hitter Run!!
Baseball Is A Great Time To Win!
Pittsburgh vs Detroit

Cincinnati A Nice Bounce Back Win Monday
Oakland Loss Means Monday Payback
Kansas City Was A Nice Underdog Saturday
San Diego Delivered Another "W" Friday
San Francisco Hung On For Us Thursday
LA Dodgers Made It 10 Straight Wins Weds
Chicago Cubs Got It Done Tuesday
Toronto Delivered The Money Monday
Washington Was Ridiculous On Sunday


100,000* MLB Superlock!! $25
If Your Gonna Play!! You Play To Win!!
Milwaukee vs Philadelphia

100,000* MLB Superlock
+ 2 Monday Night MLB Best Bets!!
Tuesday MLB Heavy Hitter!! $50
Mike Swings For The Fences Tuesday Night!!
Pittsburgh vs Detroit
MLB Heavy Hitter
Mike Wynn Weekly $189
With 8 Big Updates A Week, I'll Save You Over $400 With The Weekly Specials, Plus You'll Have Access To All Of Saturday & Sunday's Early & Late Plays The Night Before. You Get All Regular Plays Including Locks!! You Get All Of My Biggest Plays The Heavy Hitters!! You Get An Entire Week Of Winners For About The Cost Of Normal Saturday Or Sunday!! Give Me A Week And I'll Make Your Season And Save You Hundreds In Process!!
Mike Wynn Monthly $399
The Ultimate Package For The Wisest Of Sports Investors!! 4 Full Weeks Of Everything I Have For Just $399 Saves You Over $2000!! Get Every Update Every Day Including All Locks & Heavy Hitter Plays And I'll Have You Up A Ton Before Your 4 Full Weeks Of Winning Are Done!!
Free Selection from Mike Wynn
Free Play: St Louis w/Lynn -120 Over Chicago Wsox
Back After 11:00AM Wednesday