To use our Charge by Phone system, or for ordering assistance, please call 1-888-827-2095.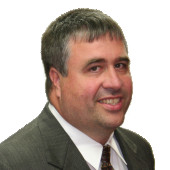 Mike Wynn
With 30 years of experience in the sports gambling industry, nobody has better sources and nobody has better information. I've done it all, seen it all, and know how to make money in this business.
I'll have free winners for you each and every sports day in football, basketball, and baseball depending on the card and the time of year, and I invite you to take advantage daily.
Mike On A 16-6 Lock Run!!
Washington vs Cleveland
NBA Slam Dunk/Month
+4 More Midweek Money Makers!!

Miami-Ohio Didn't Play The 2nd Half Tuesday
New Orleans Was No Good On Monday Night
Dallas Over Was Money Sunday Night
Green Bay Got Back Doored Early
Tennessee Was No Good Late Saturday
Big10 Lk/Yr Iowa Got The Money Early
San Diego St Guaranteed Win Friday
Oakland Outright In The NFL Thursday
Mother Nature Won Out Wednesday
100,000* No Illinois Cashed Tuesday
Pittsburgh Came Up Short Monday Night
New England Outright & Easy Late Sunday
100,000* Chicago Delivered The Cash Early
Arkansas Shocker/Year Late Saturday
Wisconsin-Minnesota Parlay Win Early
Central Florida Lock Rolled Friday Night
100,000* Miami Cashed Thursday Night
Bowling Green Under Cashed Wednesday
Akron Ruined Another Sweep Tuesday Night
Philadelphia Led The 3-0 Sweep Monday
100,000* Green Bay Was Huge Late Sunday
Kansas City Was Guaranteed Money Early


--------------------------------------------------------
88-49 Heavy Hitter Run!!
Toronto vs Atlanta

Milwaukee Rolled In The NBA Tuesday
Buffalo Dominated On Monday Night
Seattle Completed Another Sunday Sweep
New England Rolled Early Sunday
UCLA Rolled Late Saturday Night
Utah Didn't Show Up Early Saturday
Charlotte Pissed It Away Friday Night
West Virginia Disappointed Thursday
Houston Came Up Short On Wednesday
Sacramento Snapped Our Streak Tuesday
Phoenix Over Was An Easy Monday Night
Green Bay Dominated Late Sunday
San Francisco Got The Money Early
Florida St Got The Money Late Saturday
Alabama Got Back Doored Early Saturday
New Orleans Never In Doubt Friday Night
Cincinnati Outright Thursday Night
Atlanta Was No Good On Wednesday
Northern Illinois Came Up Short Tuesday
Philadelphia Under Was No Good Monday
Detroit Pulled Out The "W" Early Sunday
Seattle Rolled On The Late Update


NBA Slam Dunk/Month!! $25
Mike Rattles The Vegas Rims Weds!!
Washington vs Cleveland
NBA Slam Dunk/Month
+ 4 More Hoop Winners Wednesday!!

NBA Heavy Hitter!! $50
88-49 Heavy Hitter Run!!

Toronto vs Atlanta
NBA Heavy Hitter
Mike Wynn Weekly $189
With 8 Big Updates A Week, I'll Save You Over $400 With The Weekly Specials, Plus You'll Have Access To All Of Saturday & Sunday's Early & Late Plays The Night Before. You Get All Regular Plays Including Locks!! You Get All Of My Biggest Plays The Heavy Hitters!! You Get An Entire Week Of Winners For About The Cost Of Normal Saturday Or Sunday!! Give Me A Week And I'll Make Your Season And Save You Hundreds In Process!!
Mike Wynn Monthly $399
The Ultimate Package For The Wisest Of Sports Investors!! 4 Full Weeks Of Everything I Have For Just $399 Saves You Over $2000!! Get Every Update Every Day Including All Locks & Heavy Hitter Plays And I'll Have You Up A Ton Before Your 4 Full Weeks Of Winning Are Done!!
Join the Mike Wynn mailing list
Stay informed on specials and late-breaking deals by joining the Mike Wynn mailing list!
Simply enter your email address below to sign up:
FreePlays.com will never share or sell your email address with anyone. You can remove yourself at anytime buy using the remove links found on the bottom of our emails, or click here.
Free Selection from Mike Wynn
Free Play: California -14 Over Cal Poly
Back After 11:00AM Thursday