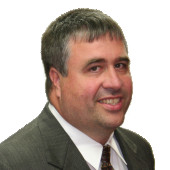 Mike Wynn
With 30 years of experience in the sports gambling industry, nobody has better sources and nobody has better information. I've done it all, seen it all, and know how to make money in this business.
I'll have free winners for you each and every sports day in football, basketball, and baseball depending on the card and the time of year, and I invite you to take advantage daily.
Mike Clears The Bases Tuesday Night!!
LA Angels vs Oakland

AL Grand Slam
+ 2 More For A 3-0 Tuesday MLB Sweep!!

Chicago Bears Delivered Monday Night Magic
New York A Giant Loss On Sunday Night
Philadelphia Early Has Mike Vowing Payback
100,000* Texas Rolled On Saturday Night
Iowa St Was Guaranteed Win Early Saturday
Minnesota Stunk It Up On Friday Night
Baltimore Slow Start Killed Us Thursday
Philadelphia Was An Ugly On Tuesday
LA Rams Delivered Monday Night Magic
Green Bay Was No Good On Sunday Night
Jacksonville Delivered The Early Win Sunday
Minnesota Was Good On Saturday Night

--------------------------------------------------------------------------
Heavy Hitters On An 10-7 Run!
San Francisco vs San Diego

Arizona Was No Good On Monday Night
Detroit Back Door Got The Cash Late Sunday
Atlanta Got The Cash Early For Us Sunday
Mississippi Was Embarrassing Late Saturday
Boise St Bucked Us Early On Saturday
St Louis Was No Good Friday Night
Boston College Was Money On Thursday
Tampa Bay Grabbed The Cash Early Tuesday
Chicago Cubs Were No Good On Monday
Kansas City Rolled Late On Sunday
New Orleans Was Defenseless Early Sunday
Arizona St An Outright Dog Late Saturday
Iowa Was Money Early On Saturday