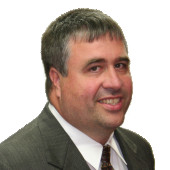 Mike Wynn
With 30 years of experience in the sports gambling industry, nobody has better sources and nobody has better information. I've done it all, seen it all, and know how to make money in this business.
I'll have free winners for you each and every sports day in football, basketball, and baseball depending on the card and the time of year, and I invite you to take advantage daily.
A 160-116 Lock Run!!
Mike Takes Down Pro Money Friday!!
LA Clippers vs Orlando
NBA Lock/Month
+ 2 More On The College Hardwood!!
A 13-2 Super Bowl Side Run!!
Carolina vs Denver
Super Bowl Lock
+ Total To Parlay Ready Now!!

100,000* Oregon Dominated On Thursday
St Bonaventure An Outright Dog Wednesday
New Mexico Got The Cash On Tuesday
Baylor A Huge Disappointment Monday
Northern Iowa Delivered Payback Sunday
Tennessee Was No Good Early Saturday
Creighton Was No Better Late Saturday
100,000*Ohio Another "W" On Friday Night
Syracuse Was A Blowout Win Thursday
Arkansas An Outright Lock Win Wednesday
Akron Led A 4-1 Night On Tuesday
Miami-Fla Rolled On Big Monday
Carolina Rolled In The NFC Sunday

--------------------------------------------------------------------------
150-119 Heavy Hitter Roll
Memphis vs NY Knicks

NBA Heavy Hitter

BYU Got The Money Thursday Night
Detroit To Little To Late Wednesday
Michigan Didn't Show Up On Tuesday
Houston An Outright Dog WinMonday
Wichita St Rolled To The Win Sunday
Texas A&M Delivered The Money Saturday
UC-Irvine Was An Ugly Late Saturday
Oakland Rolled On Friday Night
Iowa Didn't Get It Done On Thursday
NC State Was Never In It Wednesday
San Diego St Came Up Short On Tuesday
Iowa St Go It Done On Monday Night


Free Selection from Mike Wynn
Free Play: NBA Washington -8½ Over Philadelphia
Back After 11:00PM Friday
Open a FreePlays account and we'll give you a 10% bonus on deposits over $200.