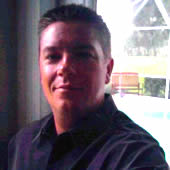 Kenny Towers
Watching and handicapping college and pro football the past 30 years has left a lasting impression on preparation, poise and perseverance. Understanding strengths and weaknesses leads to a very profitable hobby that turned into a profession. Handicapping daily takes a detailed understanding of rosters and injuries. I have a proven track record with my daily free plays and documented daily winners. Play Kenny Towers!
Take advantage of the the Winning Ways of Kenny Towers!
Football is back and KT is ready!!
A Huge Week of College Football & NFL Action is up and ready!
Join the Winning NOW!


Played & Documented!!
Just Pure Winners!!!
Stop Losing & Join a Proven Winner...

23-24 NFL Season - 5-2
23-24 CFB Season - 9-5

22-23 NFL Record - 51-58-4
22-23 CFB Record - 72-53-1
22-23 NBA Record - 287-244-5
22-23 NHL Record - 267-210-4
2023 XFL Record - 19-12-1
*There will be no plays on days there is only MLB!
Packages available from Kenny Towers
Free play from Kenny Towers
Your Free CFB Pick for this week - Missouri -6


Played & Documented!
2023-24 Freeplay Record - 3-3

Make the investment and play Kenny Towers...