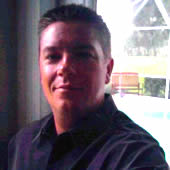 Kenny Towers
Watching and handicapping college and pro football the past 30 years has left a lasting impression on preparation, poise and perseverance. Understanding strengths and weaknesses leads to a very profitable hobby that turned into a profession. Handicapping daily takes a detailed understanding of rosters and injuries. I have a proven track record with my daily free plays and documented daily winners. Play Kenny Towers!
Take advantage of the the Winning Ways of Kenny Towers!
The NBA & NHL Action is up and ready!
Played & Documented!!
Just Pure Winners!!!
Stop Losing & Join a Proven Winner...
19-20 NBA Record - 224-169-5
19-20 NHL Record - 231-197-3

18-19 NBA Record - 303-248-6
18-19 NHL Record - 299-265-12

19-20 NFL Record - 87-63-4
19-20 CFB Record - 98-88-4

*There will be no plays on days there is only MLB!
Packages available from Kenny Towers
Free play from Kenny Towers
Your Free Pick for Tuesday: New Orleans/Sacramento UNDER 230½

Played & Documented...
2019-20 Freeplay Record - 93-106-1
Make the investment and play Kenny Towers...