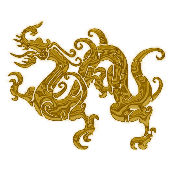 Golden Dragon
Little Man Tran has proven himself in the football. He is the orignator of the Triple lock update Guarantee. Two Years ago Golden Dragon nailed double digit 3-0 lock parlay winners as well as many 2-1 Lock updates. Last year was just as successful. Others have tried to duplicate Golden Dragons Triple Lock update and tried to steal the thunder, but no one has come close to it's success rate! This year is going to be even better as we put a lot of time and money back into the program.
GOLDEN DRAGON SPORTS
TUESDAY
NBA ONLY
We dont release games every night.
We only play when we feel a play is a lock.
Today we have that situation and Little Man Tran is firing away!
___________________________________________


TRIPLES!
Tuesday
NBA ONLY
NBA Triple Lock Parlay
+
NBA Best Bet Winner

Get ALL 4 NBA Winners from Little Man Tran- the NBA Expert
Packages available from Golden Dragon
Golden Dragon Weekly Package
$149.00
Get a full week of winners from The Golden Dragon!
You get every package nightly when you're a weekly client!
With every BIG play, every Big Winner
Golden Dragon Monthly Package
$349.00
Get a FOUR full week of winners from The Golden Dragon!
Get Every BIG play, Every High/Low, every LOCK every night for 28 days!

Golden Dragon Season Package
$1,750.00
There isn't a better deal anywhere! Get a entire SEASON of winners from the Golden Dragon!
Free play from Golden Dragon
Tuesday Free Play
San Diego Darvish -110
MLB