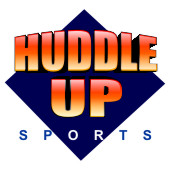 Huddle Up Sports
Jim, the man behind Huddle Up Sports has become known as "Big Johnson" in the world of sports betting. He's been professionally handicapping for over 13 years and playing for 23. He's become a monster force in the business since taking over Huddle Up Sports 4 years ago. Although he's made money for thousands of people in baseball and basketball, he excels in football. "The Huddle" understands how important Mondays are, so we start working on Monday night games as soon as the lines come out. Besides dominating Monday night football, we also excel with our specialty, the High Roller Total. At nearly 80% last year, the High Roller Total is well worth the small investment as you'll get all our regular winners plus the easiest total on the board.
Huddle Up Sports
Monday
4-0 last Two Mondays
WQe know how important Mondays are

Monday Night Ready
After a rough Sunday we fire away Monday
Early HRT Winner in the Bank Purdue/Minnesota OVER
Early 4-1 Guaranteed Lock winner Purdue
Late High Roller Winner Iowa State/Texas over
LATE Lock loser (We are embarrassed to even say)



We promise, if you join us long term you will make money!
Bouncing back
Guaranteed Lock winner Saturday with Purdue
Stubbed the toe late. And we're not happy about it
Today we love our Early Guarantee

Play both locks hard tonight
SF/San Diego side and total are locks
500,000* Monday Night Lock
+
Housotn/Pittsburgh
Total and side

For another 2-0 Monday
Last 2 Weekends:
Last weekend
Monday2-0
Sunday 7-6
Saturday 9-4
Yes, we struggled a little Sunday especially late, but have worked twice as hard to get back on track
We start with Thursday NFL VP Bread and Butter


2 weekend ago
Monday 2-0
Sunday 10-3 overall
Saturday 10-2-1 overall

We play the same games and our bankroll is for the season
So far we are on pace to have our most profitable season ever
Owning the Football

FOOTBALL ON FIRE

Dominating the football

No one does football like the football experts

On fire with our Guarantees

Get inside the HUDDLE

For the season, our MLB High Roller Totals are 76-40-10 on the season!!

NFL High Roller Season Total 18-12
College High Roller Total 11-5

We will put up our football against anyones

And you save BIG time with monthly and weekly packages and get them BOTH
Monday Night