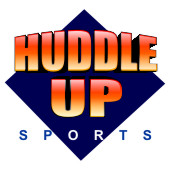 Huddle Up Sports
Jim, the man behind Huddle Up Sports has become known as "Big Johnson" in the world of sports betting. He's been professionally handicapping for over 13 years and playing for 23. He's become a monster force in the business since taking over Huddle Up Sports 4 years ago. Although he's made money for thousands of people in baseball and basketball, he excels in football. "The Huddle" understands how important Mondays are, so we start working on Monday night games as soon as the lines come out. Besides dominating Monday night football, we also excel with our specialty, the High Roller Total. At nearly 80% last year, the High Roller Total is well worth the small investment as you'll get all our regular winners plus the easiest total on the board.
Huddle Up Sports
SATURDAY READY!
Guaranteed
Friday stubbed the toe, so we expect a HUGE day Saturday
Thursday Nice day after a 2-0 Monday in the football
Thursday we ended up with a 5-1 over all. 3-0 BIG Plays including Guaranteed Lock winner Denver/SD over, High Roller Winner U Conn/E Carolina under and $100 SPECIAL INFORMATION Winner Miami-Florida.
Looking just as strong Friday with another guaranteed Lock winner or Saturday is free

Looking to start the week up a ton!
Heads up: They will be passing on our $100 SPECIAL Informtion Play Saturday after Winner Miami-Florida last night. BUT WILL be coming with the SPECIAL information Play of the Year Sunday. It goes above and beyond anything HUDDLE Plays or any other Special info play this season!
We promise, if you join us long term you will make money!
Get Inside the HUDDLE
We'll put our football up against anyones!
We're on another HUGE run!

Guaranteed Big Ten VP Lock
Lock wins or Saturday Night is free
+
4 Saturday Football Best Bets
Dominating the football
Go 5-0 this Saturday

No one does football like the football experts

On fire with our Guarantees

Get inside the HUDDLE

For the season, our MLB High Roller Totals are 76-41-10 on the season!!

NFL High Roller Season Total 18-12
College High Roller Total 13-5

Don't forget about our SPECIAL INFO PLAY OF THE YEAR!
Coming Sunday

And you save BIG time with monthly and weekly packages and get them BOTH
Saturday Guaranteed