To use our Charge by Phone system, or for ordering assistance, please call 1-888-827-2095.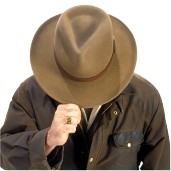 Nevada Sharpshooter
Age, 50. Experience, I have been handicapping since my early twenties and have done it for a living since 1996. My favorite sports to pick, when it comes to handicapping the sports I prefer are college and pro football (football is still the gamblers favorite game), college basketball (the big dance is the best tournament in all of sports) and baseball (America´s pastime and for many an overlooked opportunity for profit). My least favorite sports to pick, I rarely will pick NBA games. In my opinion baseball is a much better money maker than NBA basketball day in and day out. You can receive free football picks, free basketball picks, and free baseball picks on my free pick page every day.
Join the Nevada Sharpshooter mailing list
Stay informed on specials and late-breaking deals by joining the Nevada Sharpshooter mailing list!
Simply enter your email address below to sign up:
FreePlays.com will never share or sell your email address with anyone. You can remove yourself at anytime buy using the remove links found on the bottom of our emails, or click here.
Free Selection from Nevada Sharpshooter