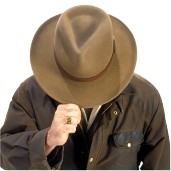 Nevada Sharpshooter
Age, 50. Experience, I have been handicapping since my early twenties and have done it for a living since 1996. My favorite sports to pick, when it comes to handicapping the sports I prefer are college and pro football (football is still the gamblers favorite game), college basketball (the big dance is the best tournament in all of sports) and baseball (America´s pastime and for many an overlooked opportunity for profit). My least favorite sports to pick, I rarely will pick NBA games. In my opinion baseball is a much better money maker than NBA basketball day in and day out. You can receive free football picks, free basketball picks, and free baseball picks on my free pick page every day.
Welcome to the Vegas Steam Line. This is your direct source to the top selections in sports. Each and every day we will provide you with the top ranked selections and we will show you exactly how we are doing. Here is what we have done lately!
ALL OF OUR ACTION IS GUARANTEED DAILY!
REGULAR SERVICE
Weekly Record: 2-0 (Last Week 14-7) Monthly Record: 46-27-1 (Last Month 47-44-2) Yearly Record: 440-319-16 (Last Year 596-463-14)

2015 Record - 587-437-7
2014 Record - 583-447-18
2013 Record - 578-466-11
2012 Record - 613-445-9

SUPERSTEAM PLAY OF THE DAY
Weekly Record 0-1 (Last Week 3-4) Monthly Record: 12-12-1 (Last Month 20-10) Yearly Record: 168-88-5 (Last Year 210-138-8)

2015 Record - 216-124-8
2014 Record - 210-138-7
2013 Record - 223-126-3
2012 Record - 238-118-4
MONDAY SELECTIONS
DALLAS/ARIZONA UNDER the total of 46½ WINNER
HOUSTON (McHugh) -130 over Texas WINNER
SEATTLE (Hernandez) -115 over Oakland

SUPERSTEAM PLAY OF THE DAY (Monday)
ARIZONA +2½ over Dallas Loser

Open a FreePlays account and we'll give you a 10% bonus on deposits over $200.