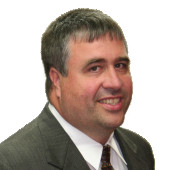 Mike Wynn
With 30 years of experience in the sports gambling industry, nobody has better sources and nobody has better information. I've done it all, seen it all, and know how to make money in this business.
I'll have free winners for you each and every sports day in football, basketball, and baseball depending on the card and the time of year, and I invite you to take advantage daily.
Lock Plays On A 270-200 Run!!
Mike Has Vegas Screaming Uncle!!
Oklahoma City vs Utah

TNT Mismatch/Month
+ 2 More Deliver A Monday Night Trifecta!!

Cleveland Got The Money Sunday Night
100,000* Utah Got It Done Saturday Night
Indiana Was Money On Friday Night
100,000* New Orleans Rolled On Thursday
Utah An Outright Dog/Year Win Wednesday
Milwaukee Was So Disappointing Tuesday
San Antonio Spurred Us On Monday Oklahoma City Got The Cash On Sunday
100,000* Philadelphia Rolled Saturday
LA Angels Got The Money On Friday
St Louis Rolled In The Bases Thursday
Minnesota Got The Money In OT Wednesday
Utah Was Never In Doubt On Tuesday Night
--------------------------------------------------------------------------
Heavy Hitters On A 413-338 Run!!
Mike Does Total Damage On Monday!!
Oklahoma City vs Utah Total

Milwaukee Blew A 20 Point Lead Sunday
Philadelphia Was Money For Us Saturday
Washington Rolled On Friday Night
Golden St Was Money On Thursday Night
Indiana Under Grabbed The Cash Wednesday
Toronto Over Was Never In Doubt Tuesday
Golden St Over Cashed On Monday Night

Free Selection from Mike Wynn
Free Play: Free Minnesota/NY Yankees Over 9 Runs
Back After 11:00AM Tuesday

Open a FreePlays account and we'll give you a 10% bonus on deposits over $200.