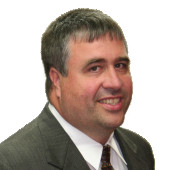 Mike Wynn
With 30 years of experience in the sports gambling industry, nobody has better sources and nobody has better information. I've done it all, seen it all, and know how to make money in this business.
I'll have free winners for you each and every sports day in football, basketball, and baseball depending on the card and the time of year, and I invite you to take advantage daily.
A 171-125 Lock Run!!
Mike Comes Out Swinging Early Friday!!
South Florida vs Central Florida
100,000* CFB Superlock
+ 4 More Knock Vegas To The Canvas Early!!
Texas Tech vs Texas
Rivalry Lock/Month
+ 4 More Deliver The Knock Out Late!!

Charlotte Grabbed The Cash Wednesday
E Michigan A Big Disappointment Tuesday
Atlanta Got The Job Done Monday
Philadelphia Dominated On Sunday Night
100,000* Minnesota Rolled Early Sunday
San Diego St Got The Cash Saturday Night
Georgia Rolled Early On Saturday Afternoon
New Mexico Came Up Short Friday Night
Pittsburgh Was An Easy Win On Thursday
Bowling Green Got Bowled Over Wedneday
100,000* Akron Outright On Tuesday
Carolina Got Payback Monday Night
New England Under Was No Good Monday
Washington Kicked Us In The Nuts Sunday
Ohio St-Minnesota Parlay Cashed Early
------------------------------------------------------------------------
Heavy Hitters 327-246!!
Iowa vs Nebraska Early
Virginia Tech vs Virginia Late

Minnesota Over Was Easy On Thursday
Purdue Was No Good Early Friday
Miami-Ohio Over Was No Good Tuesday
Creighton Was Money In The NBA Monday
Denver Stunk It Up Late On Sunday
New Orleans Came Up Short Early Sunday
Florida Atlantic Rolled Late Saturday
Iowa Was An Ugly Early On Saturday
Western Kentucky Over Cashed Friday
South Florida Was No Good Thursday
Western Michigan Cashed On Wednesday
Central Michigan Over Cashed Tuesday
Portland Was Money On Monday Night
LA Rams Were Dominant Late On Sunday
Tennessee Came Up Short Up Early Sunday
Mississippi St Was Money Late Saturday


Free Selection from Mike Wynn
Free Play: NBA Minnesota -4½ Over Miami
Back After 11:00PM Friday

Open a FreePlays account and we'll give you a 10% bonus on deposits over $200.